If you're anything like me, you don't know the first or second thing about flower design. I know a great bouquet or arrangement when I see it but couldn't tell you which flowers are what. This guide is a fantastic resource about where to attend live workshops, alone or with friends, to learn and create amazing wedding flower designs.
Wedding Blog
DIY Wedding Flowers Guide • Workshops and Parties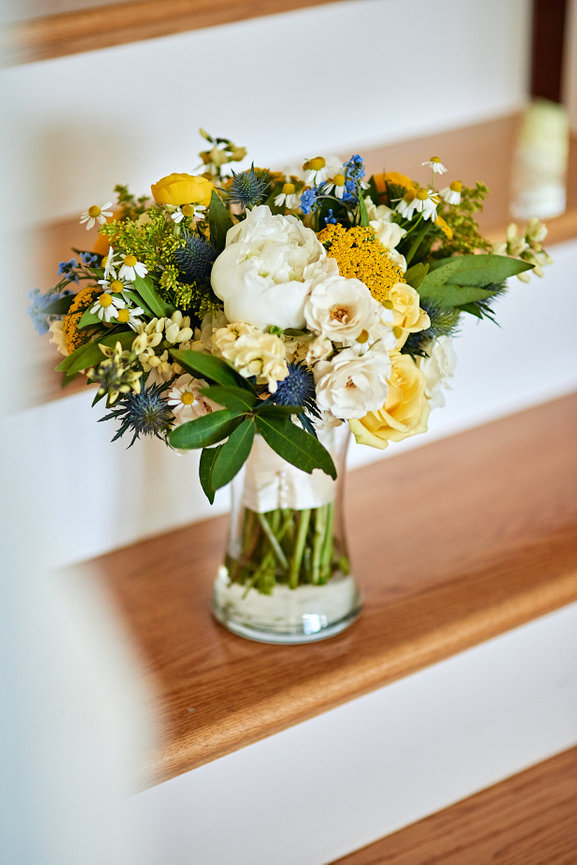 If you're anything like me, you don't know the first or second thing about flower design. I know a great bouquet or arrangement when I see it but couldn't tell you which flowers are what.
Below is a guide to a fantastic resource I found where you take a live workshop, alone or with friends, to learn and create amazing wedding flower designs. This sounds to me like an amazing learning opportunity but also a fantastic idea for a bridal shower or flower party!
Please note.. some of these links are affiliate links. This means that if you click on one of the products, I may receive a small commission. This helps support my business and allows me to continue to make free content for you! Thank you for your support, C.
Attend a local workshop
One of the most fun ideas I have found on the internet lately is local flower workshops, arrange-and-sips, and other classes hosted through Alice's Table.
Alice's Table is a business straight out of Shark Tank and you will find tons of events on their website all over the US, including many in New England. Some are hosted at flower farms while others are hosted at art studios and small businesses.
There are many different types of workshop offerings as well. Everything from beginners to weddings to advanced design, you are sure to find one that fits your needs.
How it works
Go to Alice's Table website and search for their events page. Find a workshop or masterclass that speaks to you and fits your schedule. You may buy your ticket right on the website.
Included in your ticket price is everything you will need for your class. It includes fresh flowers and anything else you will need. How cool is that?!
My favorite part about the local workshops is they are all hosted by local designers, florists, and artists. You get to interact with talented individuals in a fun and social atmosphere. Get all your floral questions answered along with all kinds of tips and tricks if you decide to go DIY for your wedding.
Attend a Virtual Masterclass
If an in-person workshop doesn't fit into your schedule there are tons of options to attend a virtual floral arrangement masterclass. These are great because of the flowers and everything you need to get sent directly to your door! You tune in to the live stream and learn just as you would in person. All from the comfort of your own home.
These virtual classes would be a really fun idea for a bridal shower or just a girls-day-in! Buy as many tickets as you need and all the supplies will be delivered just in time. All you need to get is some bottles of wine and some snacks and you've got a great day planned.
Another place to get tutorials on flower art and design for your wedding is on CreativeBug. There you will find excellent video courses on arranging fresh flowers from 100LayerCake and Studio Choo. The tutorials include everything from DIY boutonnieres and bouquets to centerpieces and garlands.
Host a Flower Arranging Party
If a workshop with strangers or an online course isn't your vibe, well then, host a flower party!
I'm going to mention Alice's Table again for this one because they make it so easy. All you need is at least 10 people and you can design your floral arrangement event. You may choose to host at a private home or book one of their partner venues. A wine accompaniment is recommended, but not required!
This is perfect for showers and bachelorette parties. Or, consider scheduling a 'day-before' event to create arrangements to use at your wedding! Everything is customizable including the floral color palette.
And just as with anything else from Alice's Table, the flowers and supplies are all delivered for your event, you don't have to worry about a thing! A designer is there to show you all the details to ensure hand-made perfection. This is the absolute best version of DIY that I can imagine!
Arrange a Group Workshop
One flower farm that I discovered in Cornish, NH is The Song Garden Flower Farm & Tea House. Open by appointment only, this beautiful flower farm can host small events and bulk flower picking. This would make an incredible destination to bring your bridesmaids for a relaxing day of flower picking, arranging, and delicious tea. Why not design a custom workshop to create your bouquet or centerpiece concepts? The area around Cornish, NH is nothing short of inspiring, so go ahead and make a weekend of it!
I hope you found this post valuable. I love this idea of hosted flower parties! I think it is such a fun way to be DIY without getting overwhelmed because you have an expert at your disposal. I encourage you to research flower farms in your area to see what they offer as well.
Keep checking my blog again soon as I'll be posting more DIY Flower Guides. I will be discussing the topics of growing your wedding flowers, ordering bulk flowers, flower bars at weddings, and eco-friendly alternatives like wood flowers.
Cate Bligh
Owner & Lead Photographer
The Green Barn Wedding Photography LLC